The Salmon River Canyon has something for every member of the family!
For the adventurous spend the day on one of our many beautiful beaches swimming or paddle boarding. Hike one of our many trails, take a horseback ride with a local outfitter, fish the Salmon or Snake River, take an exciting jetboat ride or raft trip through our world famous whitewater.
For those looking to relax try a yoga class or enjoy a massage or just soak up the sun and sand on Shorts bar.  Take a stroll down Main street and enjoy one of our many restaurants and cafes, enjoy an ice cream at our local creamery or a picnic at our city park.
If you want to spend time enjoying the great outdoors then the Salmon River Canyon is the place for you!  Enjoy miles of hiking and biking trails many of which are open year round. 
Fish our backcountry lakes for trout or float the mighty Salmon River for Salmon and Steelhead.  Try your luck at catching a Sturgeon in Hells Canyons on the Snake River or just relax on one of our many hundreds of gorgeous sandy beaches. Riggins also offers almost year round hunting opportunities for big game and upland birds.
Riggins is open year round for outdoor activities.  We are in the "Banana Belt" of Idaho so our Winters are mild and our summers are hot and sunny.
If you love the water then the Salmon River Canyon is your kind of place!  We have two rivers that run through the heart of Riggins, the Salmon River and the Little Salmon River.  Our backcountry offers over 50 lakes that hold brook and cutthroat trout.  Float or Kayak our famous whitewater.  
There are numerous outfitters that offer rafting, jetboat and drift boat tours as short as a few hours to as long as a few days!
If you are looking for a souvenir or a one of a kind handmade gift visit our Main Streets.  Spend the afternoon strolling through our many shops and meet the owners and craftsman that call the Salmon River Canyon home.

Pick up a bottle of local wine or craft brewed beer and watch the sunset in the canyon.
.
Summer isn't the only time for fun activities in Riggins. Enjoy snow mobiling, cross country skiing or events such as our Regional Fine Arts Show, Jet Boat Ball, and Christmas Bazaar. We also host the annual Women With Bait Fishing Tournament.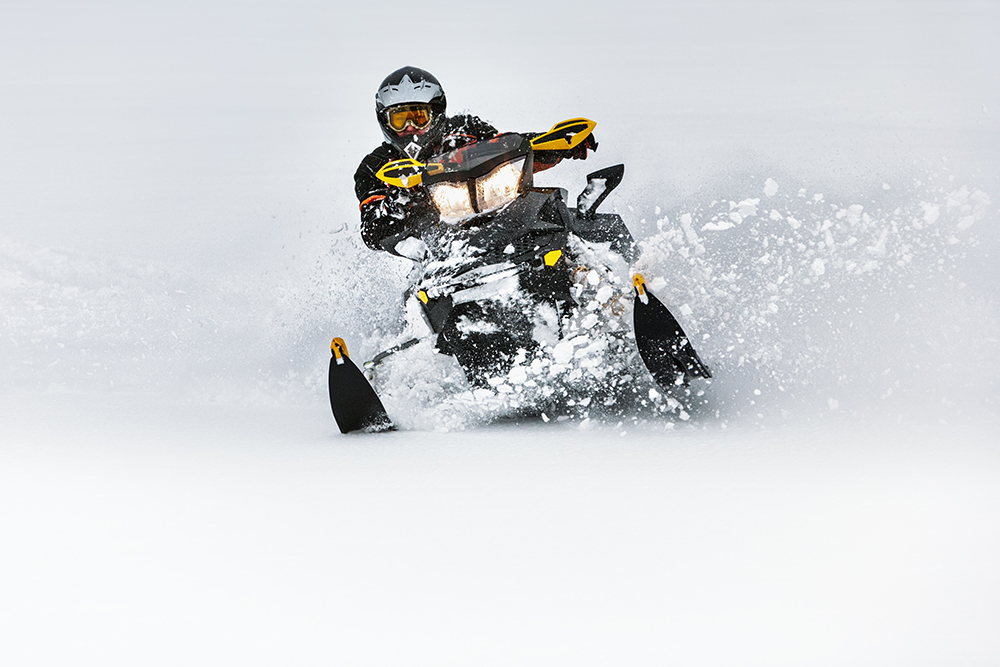 ANNUAL SALMON RIVER JET BOAT RACE
(April)
Founded in 1984
Sponsored by the Salmon River Jet Boat Race Association LLC
Spectacular boats, drivers and navigators put on a terrific show down the Main Salmon River—The River of No Return the third weekend of April each year!
Watch the races along the banks of the Salmon River from Island Bar to Lightening Creek. No one puts on a better show than Riggins the third weekend of April each year! Big horsepower, amazing drivers and navigators, spectacular boats and engines!
Events starts with the Show n Shine Boat Show and BBQ on Friday night, races on Saturday and Sunday. Fireworks on Saturday night and an awards banquet Sunday afternoon. The contestant's race from Island Bar to Lightening Creek with the banks of the Main Salmon River – the River of No Return filled with cheering spectators.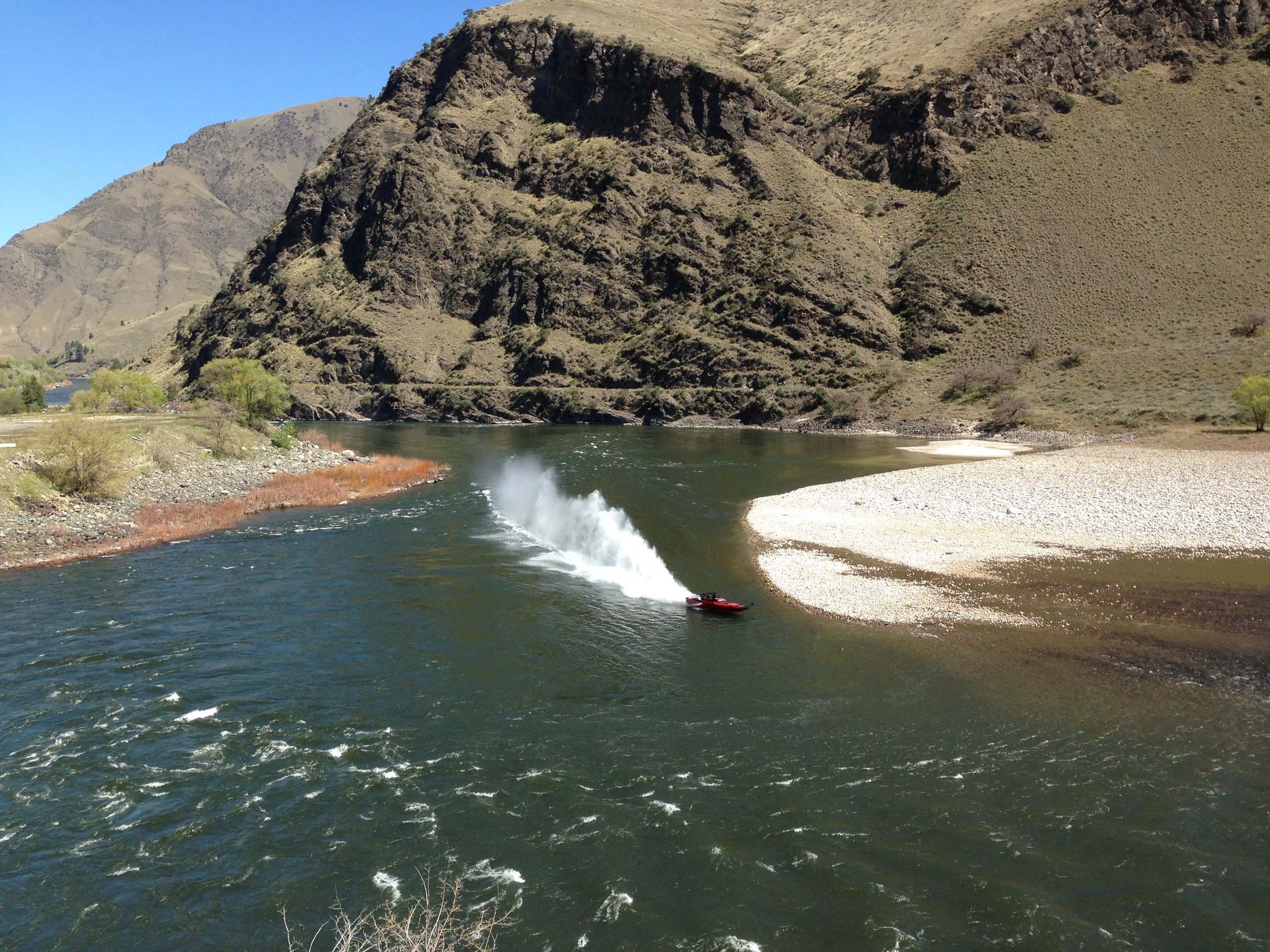 Sponsored by the Salmon River Cowboy Association at the Riggins Rodeo Grounds.
Event begins with a Cowboy Breakfast at the Riggins Community Center, along with The traditional parade that delights those of all ages down our Main Street starting at the Riggins City Park
BIG WATER BLOWOUT RIVER FESTIVAL
(June)
Have you been surfing for the BIGGEST Whitewater Adventure in Idaho during the summer? Then set your calendar for the first Saturday in June and make your destination The Big Water Blowout River Festival on the Salmon River in Riggins. Sponsored by the Big Water Blowout Committee.
This is an action-packed, family fun event with Riggins outfitters offering discounted raft trips from 9:00 am to 4:00 pm.  Get your thrill-seeking in and come paddle HUGE rapids, with experienced guides and enjoy the magnificent scenery and wildlife in the second deepest river gorge in North America.
Arrive at the City Park to listen to great live music entertainment in the evening and soak up the first river day of the summer.
RATTLE CANYON MUSIC FESTIVAL
(June)
Live music at Riggins City Park.
Multiple bands playing fantastic music will Rattle the Canyon once again!
Join us on the grass & let's make it a HAPPENING!
A Non-profit event/All proceeds benefit local businesses and causes.
Riggins HOT SUMMER NIGHTS is hosted by the Salmon River Chamber of Commerce.
The rockin' most time of the year in Riggins happens the fourth Friday and Saturday of July. Gates open Friday at 4:00 and Saturday at 9am in the Riggins City Park.
Talent Show
Hot Summer Nights kicks off with the local talent show, theme to be announced!  It's sure to be a family fun good time and a hit for our community!  Everyone is welcome.   As always the three talent categories will include Youth, Non-theme, and Theme.  Contestants will be vying for a whopping $1,500 in prize money!
For more information and the exact schedule of dates and times visit the Salmon River Chamber of Commerce Website: